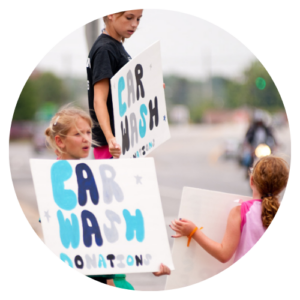 Welcome to Monterey SEA's Bay Friendly Fundraiser Carwash Program (BFFCP)!
Did you know that soapy water from a carwash (often carrying dirt, grease, and other pollutants) may cause harm to fish and other aquatic life in our ocean?
The BFFCP was developed to provide guidance and help facilitate successful fundraiser carwashes while protecting our ocean from the pollution that can be carried in the wastewater from carwashing activities.
Get Started!
Fundraiser Groups:
Find a Bay Friendly Partner for your next fundraiser carwash, visit Fundraiser Groups.
Commercial Carwashes, Businesses, Parks, and School Districts:
To register as a Bay Friendly Fundraiser Carwash Partner, visit Carwash Hosts.