The First Flush event is the first big rainstorm of the year in our Mediterranean climate.
The First Flush Monitoring Program is a decades-long citizen science initiative whereby volunteers are trained on how to collect stormwater runoff samples and take field measurements of water temperature, electrical conductivity, transparency, and pH levels.  The samples are then shipped in containers to a lab in Monterey where they are analyzed for bacteria like E. coli, metals, nutrients, and more.
A recent analysis of all the data compiled over the last two decades was conducted to identify trends in the data and to inform local city and county staff of stormwater discharge conditions.
Results of the trend analysis indicate that runoff water quality has generally improved over the last 20 years in the region!  For a copy of the report, click here.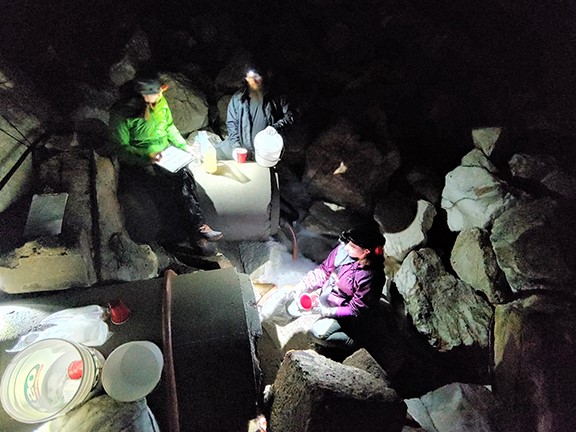 Join us for the next First Flush!
If you would like to participate in the First Flush Monitoring Program, which generally occurs between September and November, please complete the form below: